This IS my thesis -and I have said it for months –
Once we hit $NYSE $13,000, we likely trade sideways to lower into elections. #2020 #NoTradeDeal
Now others are thinking/suggesting that if they draw out the Trade Talks much longer, you may see China say it will wait until after the 2020 Election to negotiate with whomever is in power.
Chinese stocks are already reflecting the potential pain.
Talk about a volume sell-off! The Chinese ETF trading in the US – ASHR – had prices collapse on record volumes. One. To. Watch.
Speaking of Impact to US Companies doing business in China, here's a shopping list of potential shorts…based on contracted earnings:
---
Companies with high China revenue exposure:
CNB Article on affects to: $SWKS $WYNN $QCOM $AVGO $MU $MRVL $TXN $AMD $INTC $XLNX $WDC $AAPL $NVDA
$WYNN gets 73% of Revenues from China? Am I the only one who didn't know that?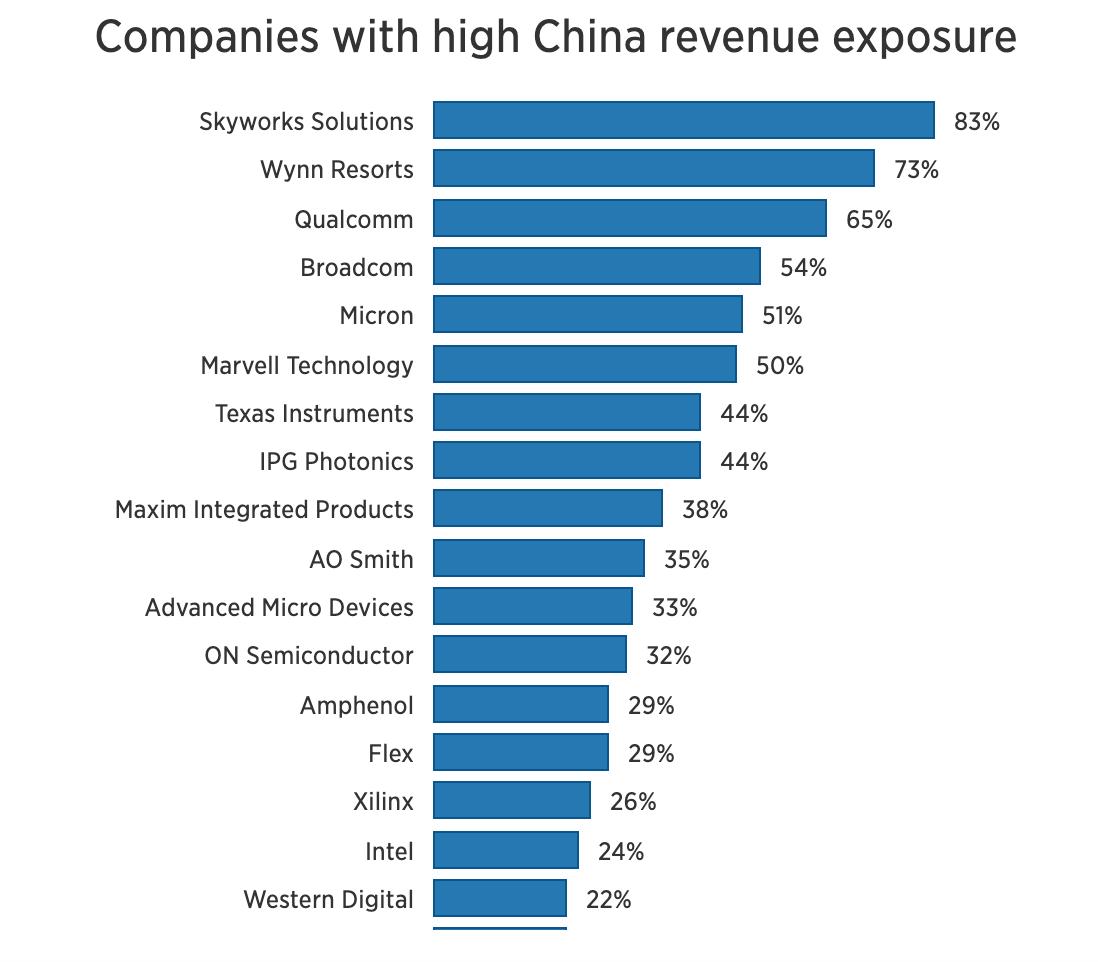 ---
Europe is Retreating Too
---
And Yet, We Get This…From The Goldman Desk:
"near zero chance of an earnings recession next 12 months"? 
Famous. Last. Words.
Oh, and they are talking about THESE Inventories…and at fear of disagreeing with the GS desk, it is the Rate Of Change that matters most. 
---
From The Samantha Desk:
>>>PLEASE READ MY MARKET THOUGHTS POST FROM MONDAY FOR KEY LEVELS
And take care: $VIX backwardation just happened AND… the VIX Curve Inverted: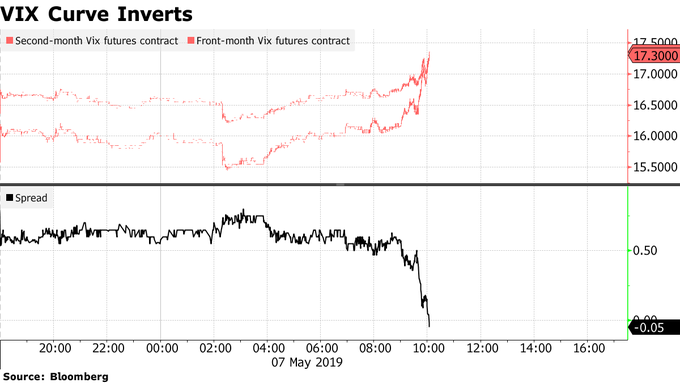 I sold my VIX trade (see Live Portfolios and Trade Alerts) but opened up additional equity shorts (Chase and Swing) as the profit from the volatility move was out-sized.
With the $VIX at 19.30, this is the fourth largest two-day advance in volatility in the last five years (exceeded in Feb. '18, Oct. '18 & Aug. '15).
---
And with that, I will wish you a great week of Trading. I will be away in Spain for the next 7 days. Given the recent excitement, you KNOW I will be checking in 😉
–Samantha